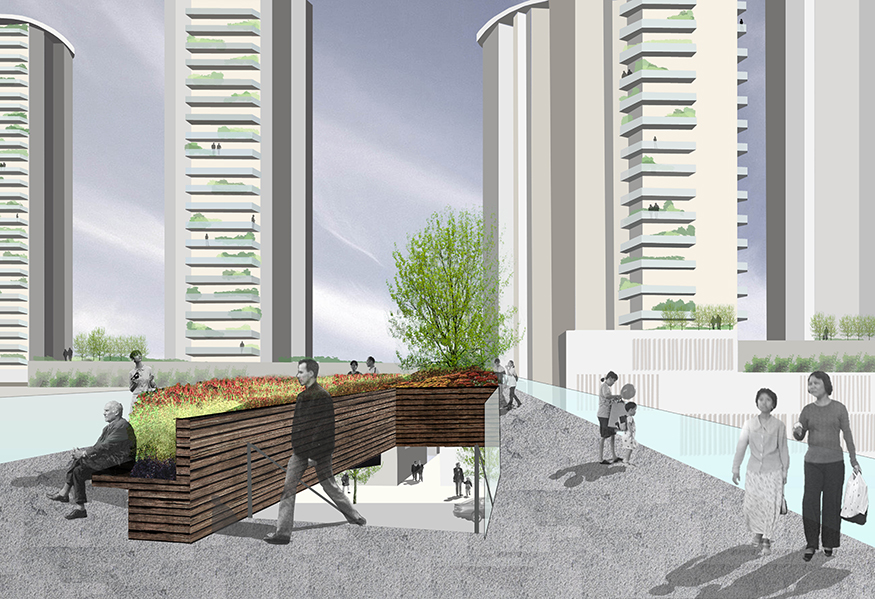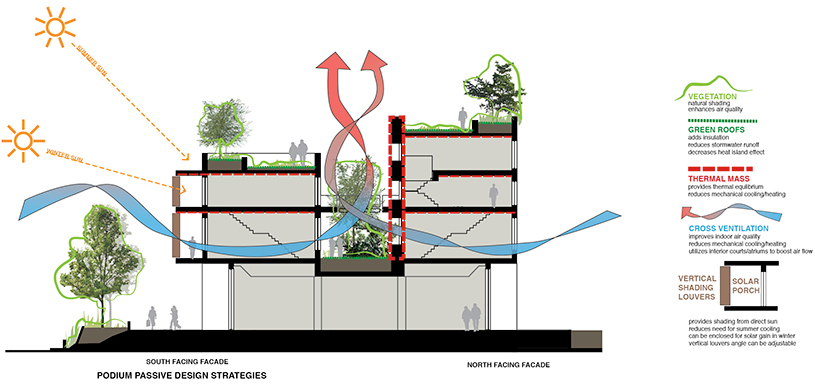 | | |
| --- | --- |
| Project | Wuli |
| Brief | Dense mixed-use new city residential quarter around a new eco-park |
| Date | 2011 |
| Location | Kunming, China |
This high-density proposal envisions the creation of a new park at the centre of the site, pushing up the density at the perimeter to the levels of Hong Kong or Manhattan. The aim is to establish a new pattern of development for future similarly sized densely occupied sites whereby grey water from residential towers can be used to irrigate planted podium roofs and a green open space at the heart of the development.

These green spaces would be used not only for leisure and culture but also for allotments, urban farming and hydroponic cultivation. The planting also provides acoustic and air quality improvement and surface water run-off control. A lower, but more evenly distributed density across the site would result in a less attractive, less healthy environment. The development is conceived as an integrated urban living complex, contributing to the 'sustainable compact city' aspirations of Kunming and is intended as a model for similar developments in the city.