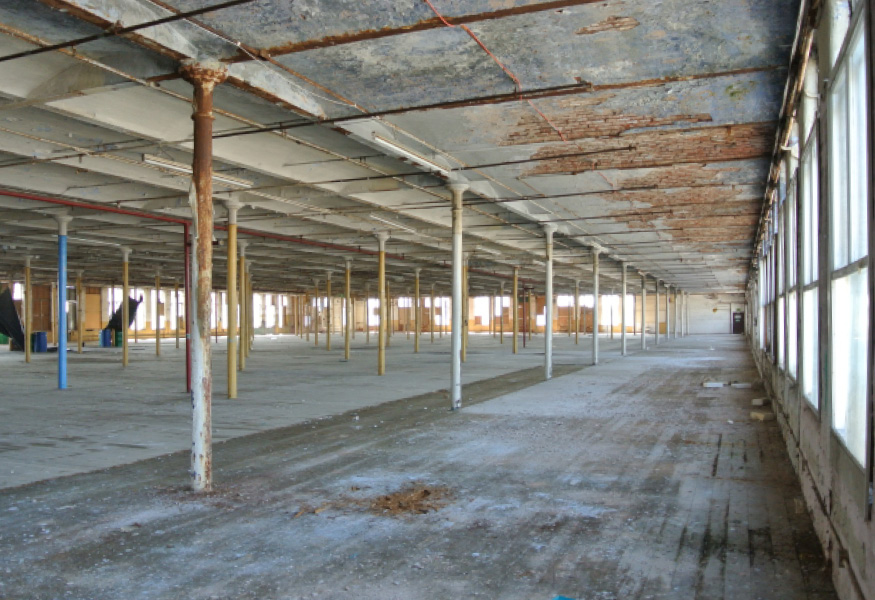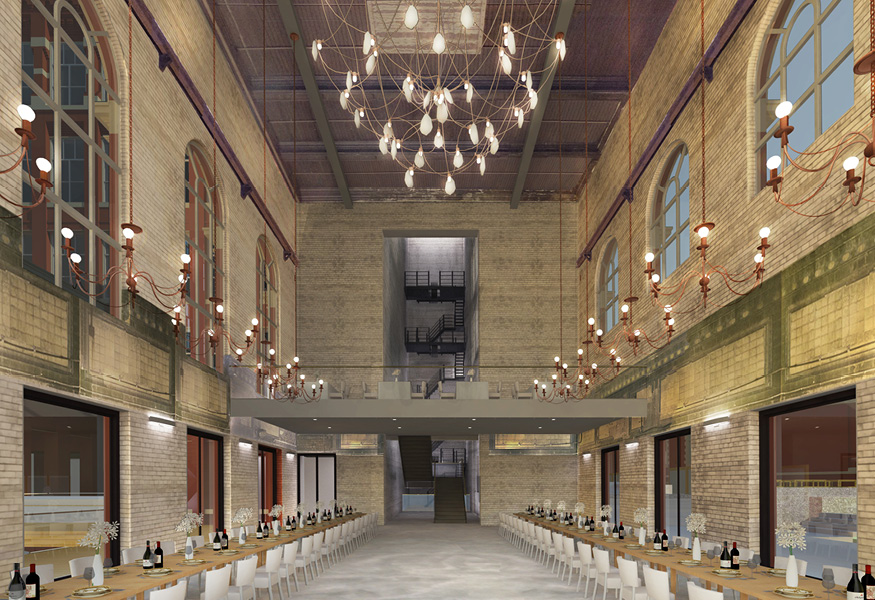 | | |
| --- | --- |
| Project | Warwick Mill |
| Site Area | 1.24 hectares |
| Brief | Redevelopment of a Grade II listed cotton spinning mill and the adjoining site |
| Date | 2014-2016 |
| Location | Middleton, Greater Manchester, UK |
Oval Partnership successfully gained planning and Listed Building consent to convert this Grade II listed cotton spinning mill into a wholesale mall and trade showroom. Warwick Mill was constructed in 1907 in Middleton, a small town within the Greater Manchester borough of Rochdale. Built towards the end of the Victorian era it is approximately 90m long by 43m deep. Each of the five main floors consists of open plan machine floors with a 6.5m x 4.5m column grid throughout.

The converted building will provide a showcase for Chinese manufacturers of construction-related products looking to enter the UK and wider European markets. Products on display will include tiles, lighting, furniture, kitchenware, sanitary ware and curtains. A second phase will see the construction of a new building alongside effectively doubling the floor space. In addition the brief includes a range of restaurant, leisure, culture and entertainment facilities threaded through the building. The conversion will open up the existing building in a dramatic way, maximizing permeability and providing a strong visual connection back into the town, promoting public access through the building to the attractive south-facing waterside of the mill.

The former engine room, with its remaining glazed wall tiling preserved, will be used for major product launches, events and other presentations, and in the evenings as a performance venue. The surviving machinery will be preserved and made visible from public circulation with a new staircase opening up views into the dramatic five-story rope race together with interpretation material to explain the former operation of the mill.