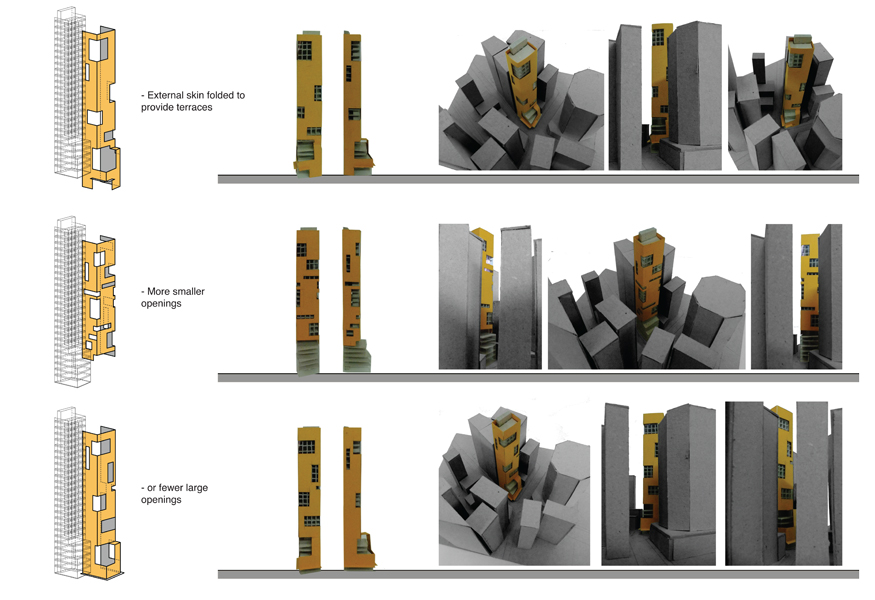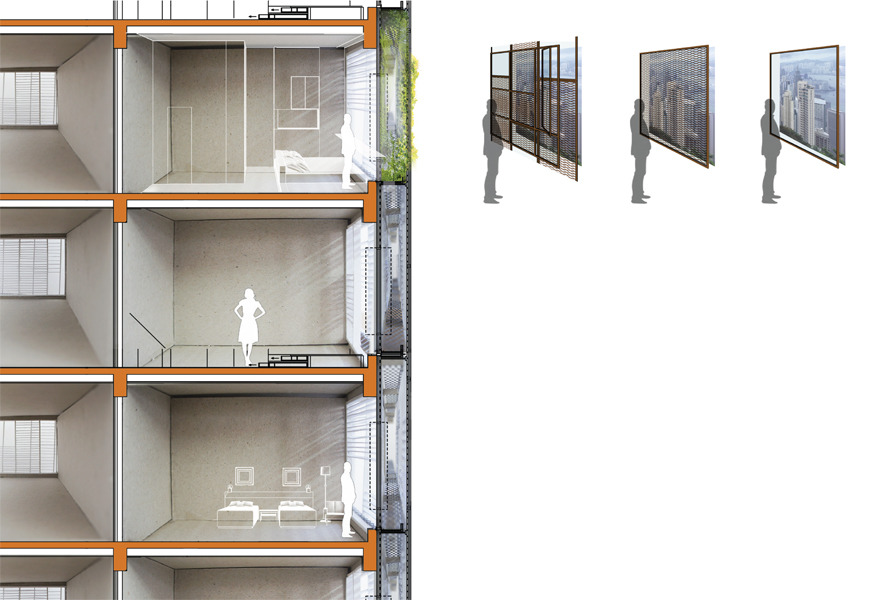 | | |
| --- | --- |
| Project | 100 Room Boutique Hotel on a tight urban site |
| Brief | Concept design for a prototype 'i-hotel' |
| Date | 2012-ongoing |
| Location | Causeway Bay - Hong Kong |
In collaboration with our Hong Kong studio we have been evolving some ideas for affordable, sustainable urban hotel accommodation on a site in one of the busiest shopping districts in the world. Jardine's Bazaar itself is one of the oldest shopping streets in Hong Kong, dating back to at least 1845. Our current proposal integrates energy efficient design with smart technology to enable visitors to customize their visit according to their own particular requirements whilst at the same optimising energy use. Solar control and effective insulation are also key, something too frequently neglected in Hong Kong. Heat recovery systems in air handling and wast water plant provide energy for hot water.

Every aspect of the visitor experience has been re-thought from first principles, from the design of shoe storage in rooms to the use of a smart phone app as the single point of visitor and management interface with all the hotel systems. The exterior presents a shimmering, variegated surface, a register of the interface between inhabitation and external environmental control. A deep, multi -layered curtain wall façade with built-in window seats integrates vertical and horizontal blinds and triangular-section solar-shading louvres with variable reflective dichroic surfaces.