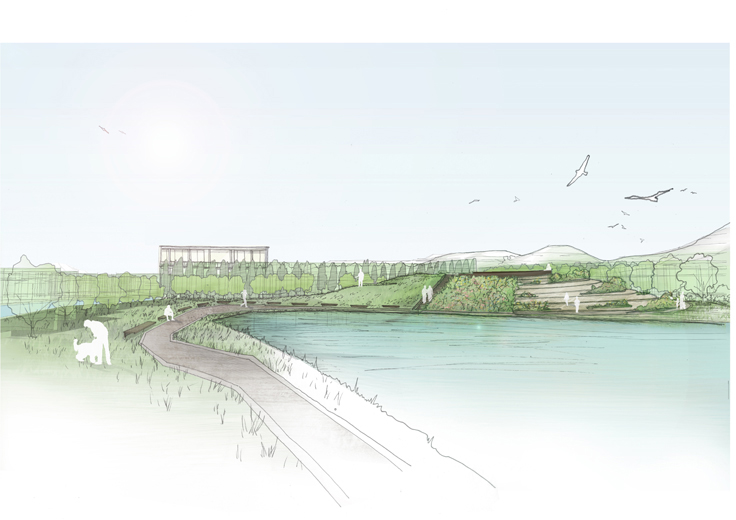 | | |
| --- | --- |
| Project | Daixi Eco Park |
| Brief | Sustainable development plan for a city fringe riverside and reservoir |
| Date | 2011 |
| Location | Huzhou, China |
This master plan for a 5km stretch of riverside farmland covers an area of 13km2 between a new reservoir and the small city of Daixi, near Huzhou. The aim is to establish a framework for controlled future development that will promote the retention and enhancement of existing land uses, enabling farmers to add value to their production through organic farming techniques and green tourism, whilst protecting and restoring important water side habitats.

A chain of new developments and facilities are strung along the length of the river, interconnected by a sequence of new foot and cycle bridges that criss-cross the water, carrying interpretive information, planting, seating and viewing points.