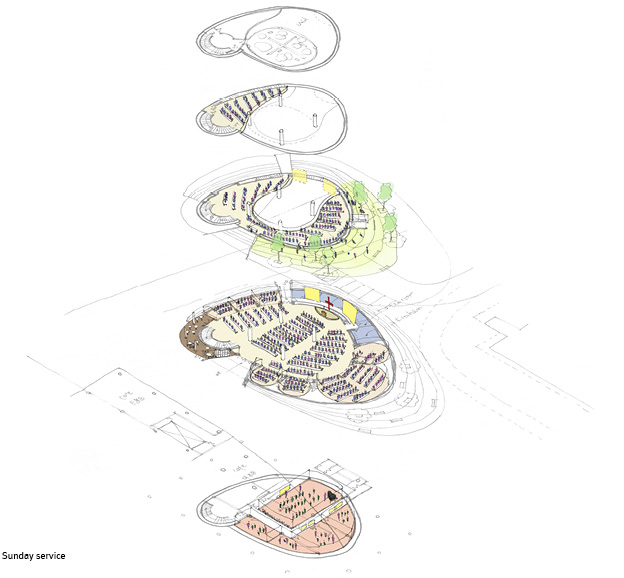 | | |
| --- | --- |
| Project | Church/Plaza |
| Brief | Sacred space in the city |
| Date | 2013 |
| Location | Baoji, China |
The project explores the possibilities for re-housing an existing, very active church within an extensive new mixed-use, retail-led master plan for this third tier city near Xi'an.

One of the key ideas for our proposal is the creation of two public spaces on top of each other - one inside the church and one outside, the latter providing a sloping sitting-out area with views over a new sunken plaza and a setting for wedding photographs. The former providing not only enlarged space for the congregation, but a setting for markets, concerts and local theatre. The plaza and church are complementary volumes, one sunken into the land the other raised up into a planted artificial hillside.